Leadership
A Note from the President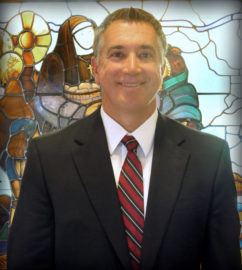 "A community spirit does not just happen of itself. It flows from people who share a common tradition and strive for a common goal outside themselves." These wise words were spoken by Blessed Mary Angela Truszkowska, foundress of the Felician Sisters. Her words are an inspiration to us all. Her vision and values shape the work of St. Anne Home and the other ministries of the Felician Sisters throughout North America. These ministries are centered around our core values of respect for human dignity, compassion, transformation, solidarity with the poor, and justice and peace.
An amazing community spirit thrives when each of these values come together and are demonstrated daily by our employees. Our community spirit is evident to all who walk through our doors because we have so many good-hearted volunteers, compassionate donors, supporters, and dedicated, caring staff. Take as an example, Kathy Pastrick, a recently retired LPN, who dedicated her entire career to St. Anne Home and exemplified this spirit for over 42 years. Our goal is to ensure our values are demonstrated daily in our nursing care, rehabilitation programs, personal care, and our newly added residential independent living housing with services option.
Our work is grounded in these values and I'm proud to be a part of an organization that for over 50 years has been a true community asset to Greensburg and the surrounding areas. Please come visit us and see for yourself why many people are passionate about the work and the mission of St. Anne Home.
May God bless you,
Jeffrey S. Long
President and CEO
Board of Directors