History
St. Anne Home, located in Greensburg, Pennsylvania, was built by the Diocese of Greensburg in 1964.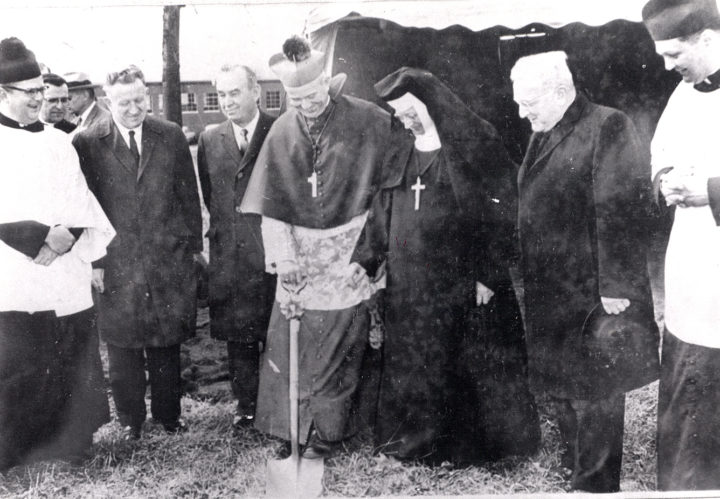 At that time, Bishop William Connare, the second Bishop of Greensburg, recognized the need for older adults of every race and religion to have dignity and loving care. The Bishop directed the construction of a new, 125-bed facility, and he invited the Felician Sisters of Pennsylvania to operate the Home.
St. Anne Home initially provided what is now commonly known as "personal care" services. However, only two years after opening, it became apparent that resident needs would be much greater. In response, St. Anne Home began offering nursing care. The Sisters, along with highly qualified medical and administrative staff that has grown to include more than 250 employees, continue to respond to the changing needs of older adults in our community.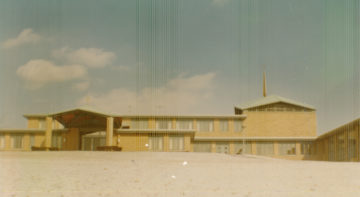 When regulations governing long-term care facilities changed dramatically in the early 1970s, St. Anne Home initiated a series of renovations to ensure compliance. In1980, the construction of maintenance and storage buildings, as well as a laundry, was completed. And to reflect an increased diversity in residents served, St. Anne Home for the Elderly officially changed its name to "St. Anne Home" in October 1993.
Throughout the early 1990s, the Felician Sisters, Board of Directors, and staff conducted numerous studies to assess current and projected needs of older adults. After much deliberation, the Board of Directors implemented a major capital expansion plan to respond to these needs. The plan included the construction of a 54-bed licensed personal care facility as well as additions and renovations to the existing nursing center. In preparation for this major expansion, sponsorship of St. Anne Home was transferred from the Diocese of Greensburg to St. Anne Home, a non-profit corporation in April 1996. Construction of the personal care addition began in October 1996. Total costs for land acquisition and construction were set at more than $6 million.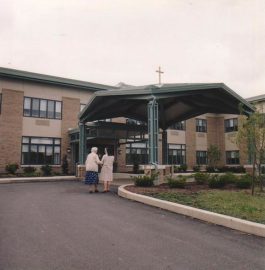 The personal care community, named Villa Angela, opened officially in November 1997 to provide 24-hour supervision, three daily meals, and medication management in a caring, residential setting.
Another series of renovations and building improvements were initiated in December 2003. They included: the creation of new dining spaces, the creation of a new rehabilitation space, the addition of a new elevator in the nursing facility, the installation of a fire protection sprinkler system in the renovation areas, as well as the addition of a more powerful emergency generator with a new distribution system.
In 2009, St. Anne Home was authorized to operate a Continuing Care Retirement Community (CCRC).
This enabled us to add Independent Living options to our spectrum of services. Active seniors aged 62 and older can spend more time doing the things they really enjoy by downsizing into one of our recently renovated two-bedroom homes. Our Independent Living homes enable these individuals to maintain their privacy and independence while allowing St. Anne Home to handle the many responsibilities of home ownership.
In order to offer housekeeping services to the residents of our independent residential homes, St. Anne Home became licensed to operate as a Home Care Agency in January 2011.
Since tending to the physical, mental, and spiritual wellness of our residents has been our priority for more than 50 years, it is our hope that St. Anne Home will remain a trusted source for superior nursing care well into the future. To continue to offer the highest level of service, while meeting the ever-changing needs of our residents, we recently launched a $16 million Nursing Facility Expansion and Modernization project, which will:
Add 30 new resident rooms to the nursing facility
Modernize existing resident rooms in the nursing facility
Increase dining and cooking space
Upgrade and enlarge common bathing areas
Replace 50-year old windows with new, energy-efficient windows
Upgrade the heating system
Expand our rehabilitation space
Establish a dedicated learning center for nursing staff
These wonderful enhancements will enable us to offer greater dignity, comfort, and quality health care services to the many individuals who are so deserving of our care.
By continually evaluating and refining our care and services, St. Anne Home hopes to remain a leading resource for the clinical, ethical, and spiritual issues of aging and a premier provider of services for many years to come.