$1 Million Capital Campaign Announced
POSTED Apr 18, 2017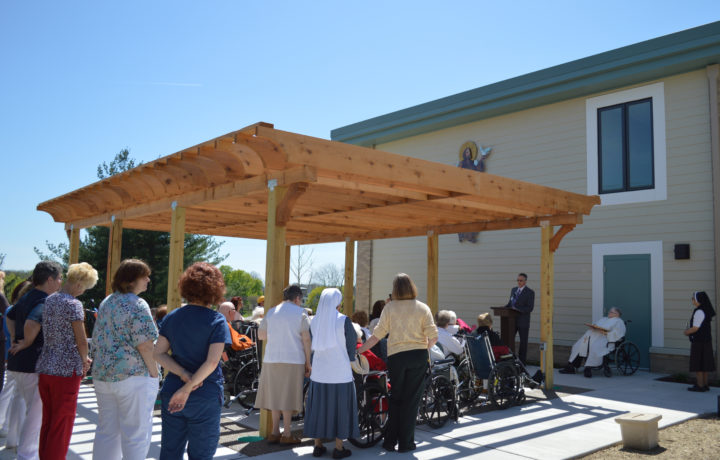 St. Anne Home, a Continuing Care Retirement Community (CCRC) that is a ministry of the Felician Sisters of North America, recently announced the public phase of a $1 million capital campaign for its Nursing Facility Expansion and Modernization Project. Already, St. Anne Home has recorded more than $609,000 in gifts and pledges toward its campaign goal.
To continue to offer the highest level of health care services while meeting its residents' ever-changing needs, St. Anne Home broke ground on the three-year Nursing Facility Expansion and Modernization Project in 2015. By creating a living space the embraces the household model of care, the facility aims to provide an ideal environment for its residents' physical, mental, and spiritual wellness. Upon completion, the extensive $16 million construction project will include: the addition of 30 new, private resident rooms; the modernization of the existing 125 resident rooms; increases in dining and cooking space; spa-like upgrades and enlargements to common bathing areas; the replacement of original windows with new, energy-efficient windows; heating system upgrades; the expansion of rehabilitation space; as well as the creation of a dedicated learning center for nursing staff.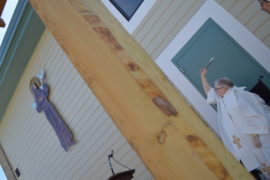 "The care we provide at St. Anne Home touches many lives, often in extremely powerful ways. We have been there when our residents and their loved ones have needed us most, and now we are turning to our friends and neighbors in the community for help in raising these vital funds. Already, many generous individuals, business, and groups have demonstrated their incredible support of our Nursing Facility Expansion and Modernization Project Capital Campaign. And, we hope that many others will share our vision for the future and make a gift that will help St. Anne Home provide greater dignity, comfort, and quality health care services to frail and elderly adults," stated Aliesha Walz, St. Anne Home Director of Development and Public Relations.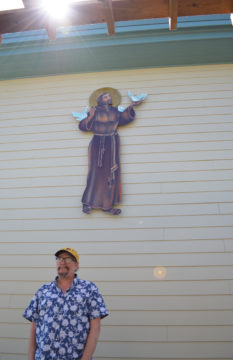 The campaign announcement came as part of an artwork unveiling event that was held in a new courtyard created as part of the Nursing Facility Expansion and Modernization Project. The artist, Rick Bach, was in attendance to help unveil St. Anne Home's newest acquisition, an airbrushed and painted metal installation depicting St. Francis of Assisi.
"I am delighted by the strong support of our capital campaign thus far, as it has allowed us to introduce a number of wonderful additions to our facility, including the St. Francis artwork," remarked St. Anne Home President and CEO Jeffrey Long. "This extraordinary new piece of art will, for years to come, offer our residents something beautiful to see while they experience healing at our Home. Additionally, this visual will provide our employees, volunteers, and health care partners with another discernable reminder of the values that have helped to shape our ministry and make St. Anne Home a valued community asset."
To make a donation or learn more about the campaign, friends of St. Anne Home should visit www.stannehome.org.
---
Additional photos from the St. Francis Artwork Unveiling Event can be found on St. Anne Home's Facebook page.